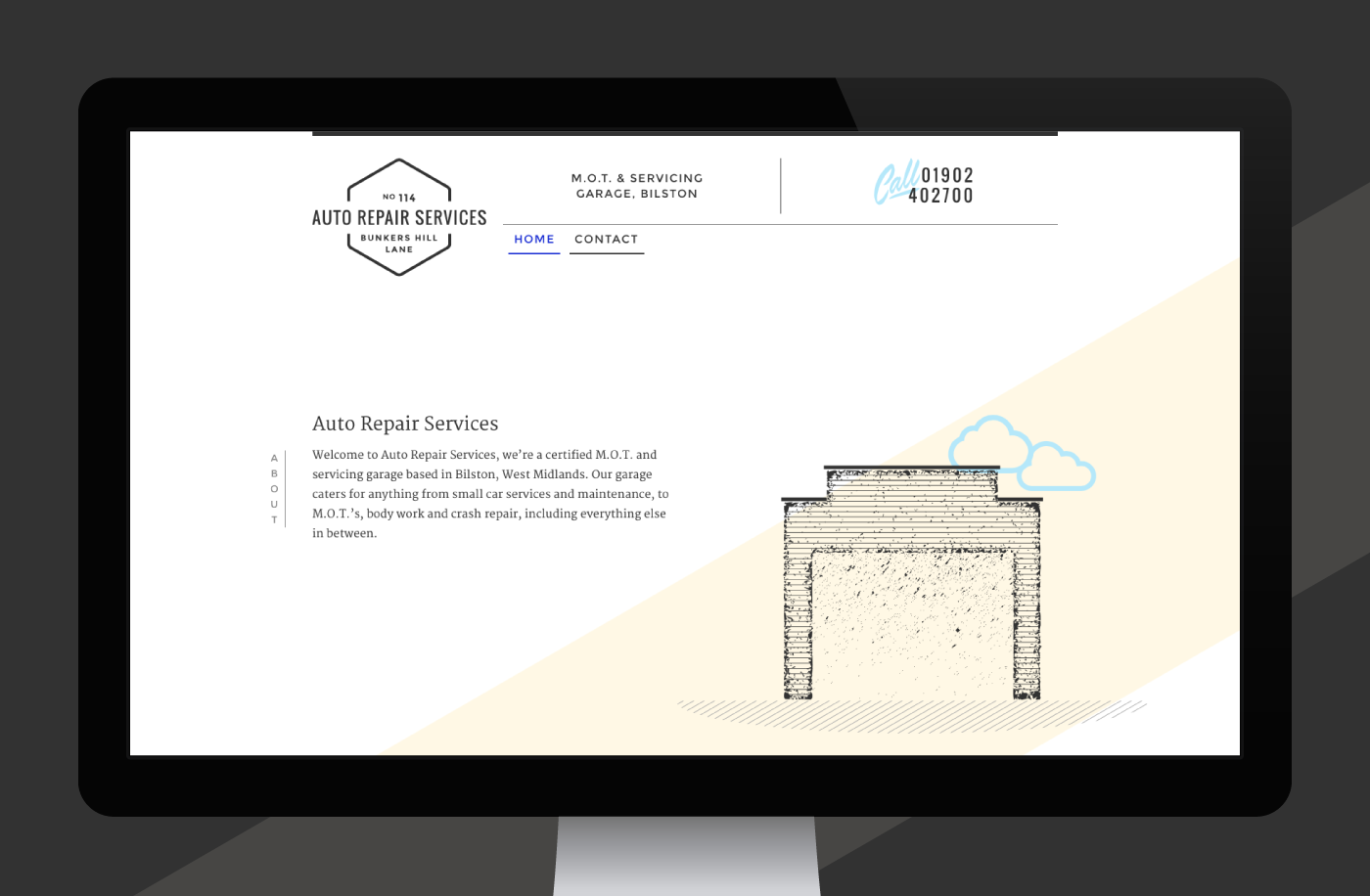 Auto Repair Services & Ashes Autos
Combined branding & web design
Auto Repair Services was taken over by new management. I was tasked with re-branding the existing MOT garage and also creating a new, but matching, brand for Ashes Autos–the car sales side of the business.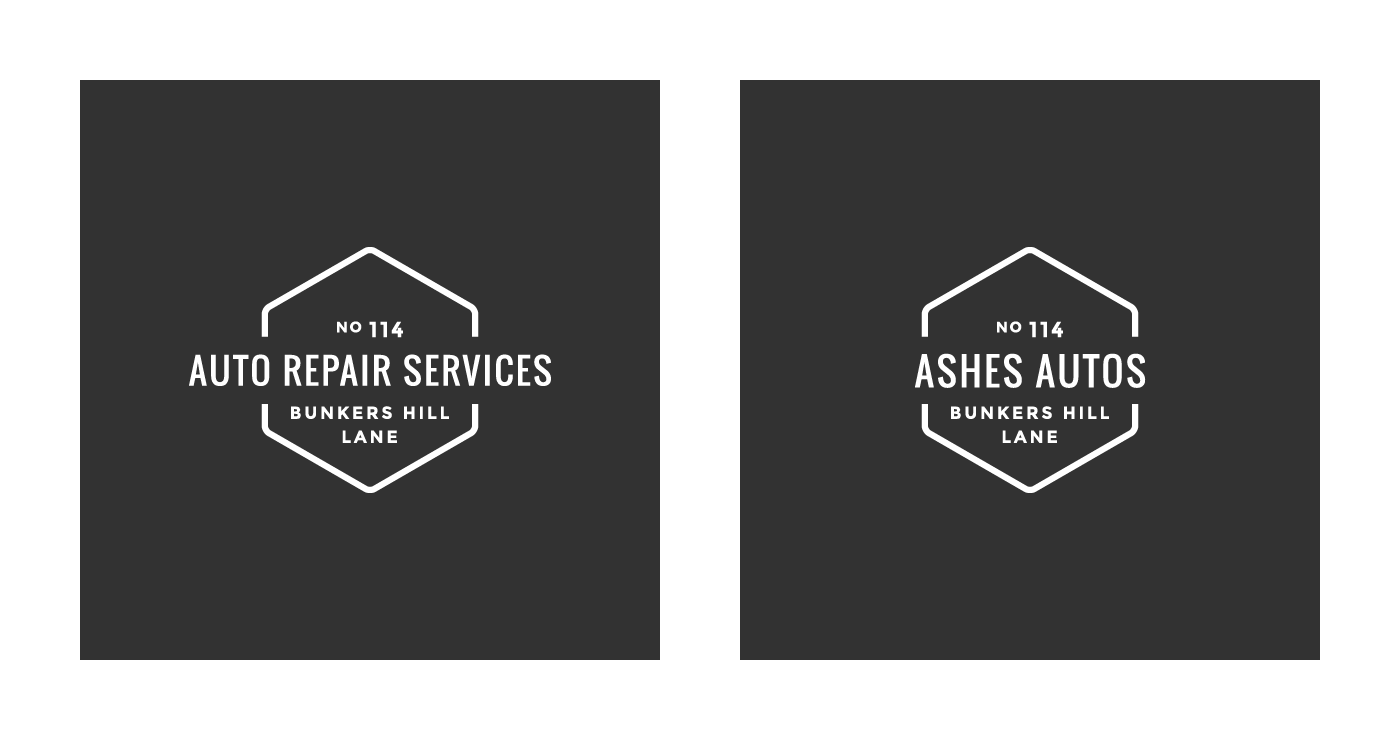 The end result was two complimentary identities that, although maintaining a mechanical appearance, remained approachable due to the softened details and hint of older design styles.
The hexagon container echoes the shape of the head of a bolt, which provides the connection to the mechanical aspect. This combination of ideas achieved a contemporary aesthetic without becoming clichéd or losing the essence of the garage.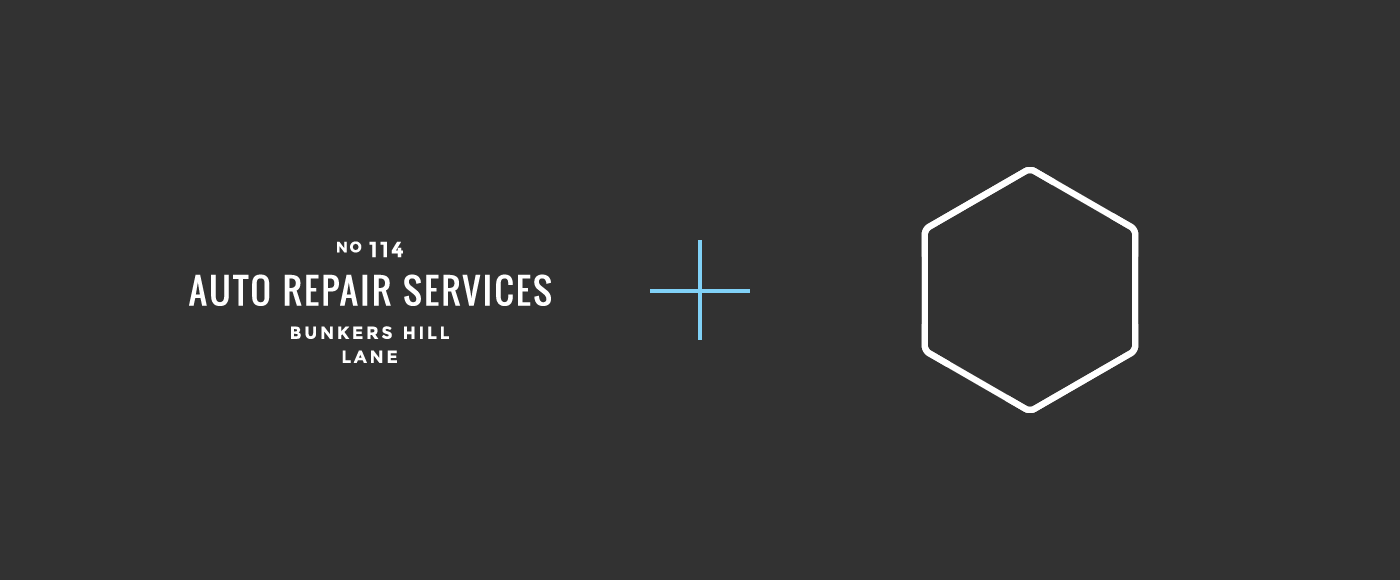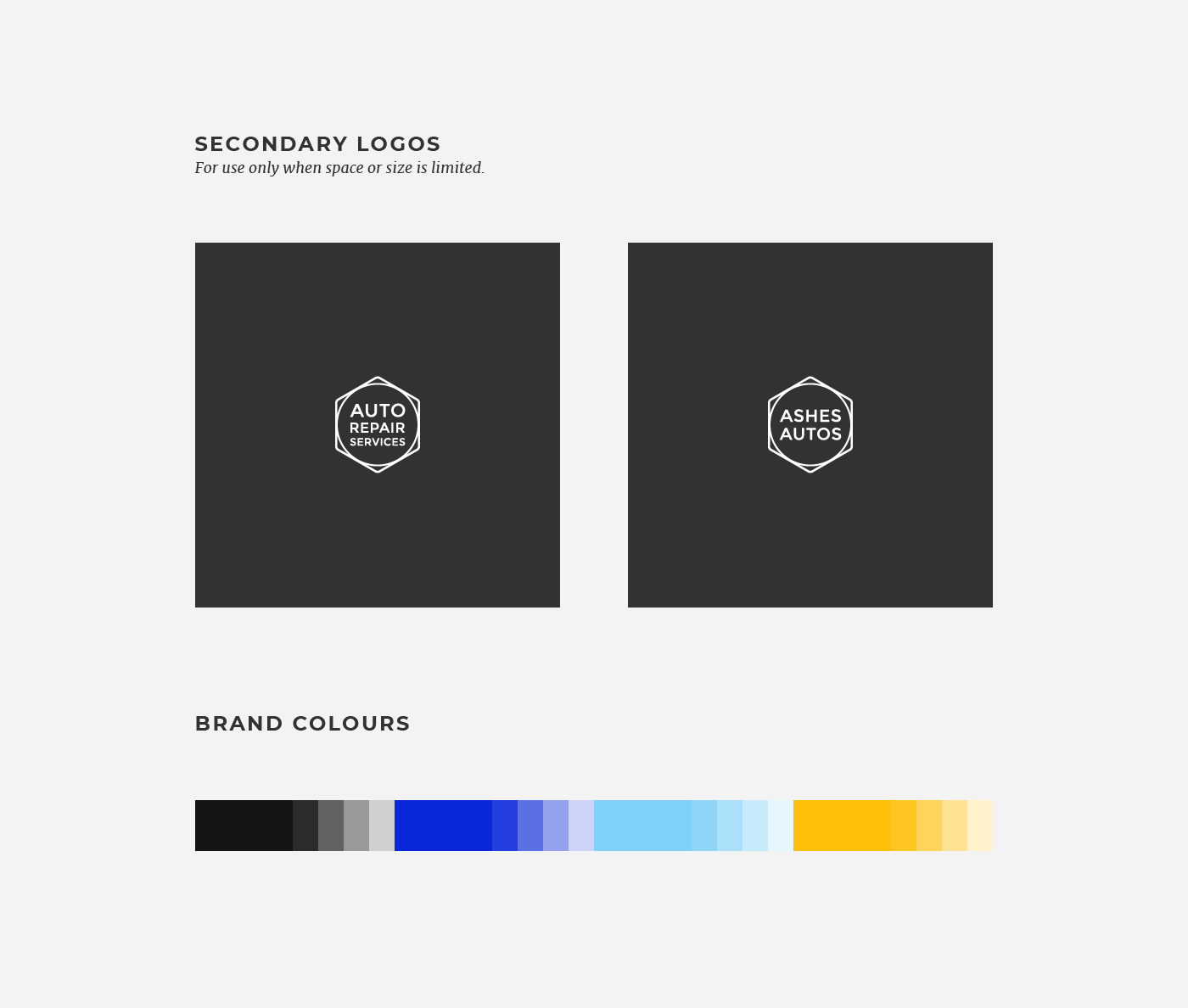 As there was still some old signage in use for Auto Repair Services, I was asked to encorporate the existing brand colours for Auto Repair Services. The blue colours were the original colours and I added the others to compliment and contrast them.